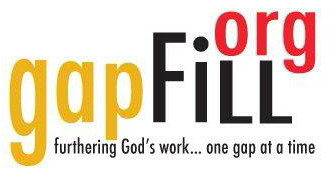 GapFill.org's mission is to engage donors in Christian mission work by giving them a simple, accountable and personal way to address the needs of Christian missionaries. This helps to further God's work one project (or gap) at a time.
Here are just a few current project needs.

Help Purchase a Scooter
Thanks for helping this single woman feel safe as she proclaims the gospel of Jesus in a sensitive area of the world.
Learn more >>


Back Surgery Need
Can you help Marlyn get back on his feet (literally) and back in the ministry God called him to be in?

GapFill.org is always hearing about more Christian missionary needs and 2017 will be no different. Explore and learn here about the current items or projects needed as well as the missionaries who are needing them!
You can be a part of the front lines here at GapFill.org for the needs of Christian missionaries.
GapFill.org is a 501(c)3 tax-exempt organization.
Will you prayerfully consider a special year-end gift before midnight, December 31?
Thank you in advance for your support.

To receive GapFill.org's blog posts automatically via email, enter your email address in the "FOLLOW GAPFILL VIA EMAIL" box on the right-hand side of this blog and click "Follow".