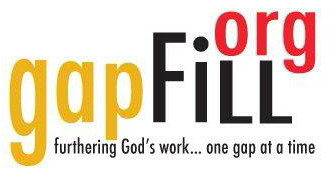 As we end this year, I count YOU among the many blessings the Lord has given.  I can't list everything you've done, but you are making a big difference in filling in the gap in the lives of Christian missionaries.
Here are some 2017 highlights:


I am looking forward to 2018 with great expectations, confident that the work of Christian missionaries will be multiplied many times over for even more people.  When the Gospel is proclaimed and the needs of Christian missionaries are met, our world becomes a better place.  You help make it happen!  Thank you!
The year 2018 awaits!  To make it an even better year in filling in the gap for Christian missionaries, click here.
Warm Blessings,
Joyce Turner| Executive Director, MNpS | GapFill.org

To receive GapFill.org's blog posts automatically via email, enter your email address in the "FOLLOW GAPFILL VIA EMAIL" box on the right-hand side of this blog and click "Follow".